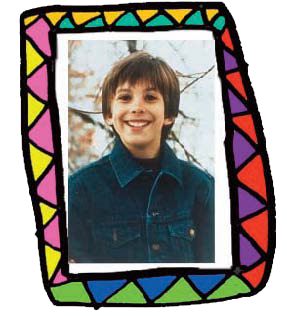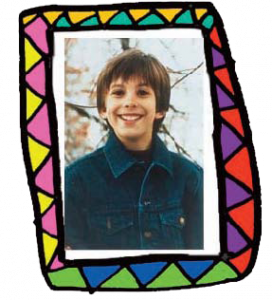 Clinton Hill was special……not because cancer tragically took his life at the age of eleven, but because the life he lived displayed courage and sensitivity to the world around him. He couldn't understand what we were doing to our planet — we dumped poisons into our skies and rivers and showed neglect for our precious plants and animals. How, he wondered, could we do such things? Of course, we all continue to wonder. But here is where Clint was different. He didn't just wonder. He acted. He started a club for kids, dedicated to peaceful Earth-saving actions. The first club was in his school, Sunny Hollow Elementary in New Hope, Minnesota.
He called his club:




Kids for Saving Earth
After Clint died, his mother, Tessa, and father, William, carried on Clint's dream of a healthy planet by establishing Kids for Saving Earth(KSE) as a nonprofit organization. Tessa was a teacher so she knew that the best way to educate and inspire children is through interested teachers and parents. Since 1989, Kids for Saving Earth has provided "Education into Action" curriculum to thousands of instructors and parents. As a result, there are now hundreds of thousands of kids and grown-ups all over the planet working to protect the Earth.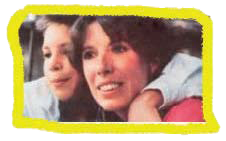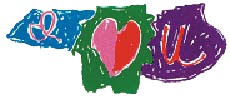 KSE kids gave speeches at the UN, rode on a KSE float in President Bill Clinton's inaugural parade, influenced environmental legislation, greened their schools and participated in thousands of other grassroots activities to help protect our environment.

The mission of Kids for Saving Earth is to educate, inspire, and empower children to protect the Earth's environment. Kids for Saving Earth provides educational materials, posters, and a highly acclaimed website featuring environmental education curriculum and activities. Many of our programs have been adapted to the Internet to make it faster and less costly to provide Earth-savers with updated information. Through Kids for Saving Earth's Green Shop, you can order educational posters, certificates, guidebooks, CD's, "green" gifts and supplies, and much more.

A few examples of environmental programs KSE offers include: The Kids Campaign to Cool Earth, Global Warming A to Z. Let the Forest Be With You, The Arctic is Cool, The KSE Rainforest, The Rock the World Concert Kit and CD, The KSE Action Guide, The Little Kids Guide for Teachers, The Call to Action Form, The Wonderful World of Water and much more. Also, KSE emails the Kids for Saving Earth Calendar on a bi-monthly basis providing additional action program suggestions and E-Pal challenges. Click here to sign up! Also if you are a kid be sure to notify all your teachers about www.kidsforsavingearth.org.  If you are an instructor help us spread the word and spirit of Kids for Saving Earth.
You can join Kids for Saving Earth as a free member and receive an educational packet or you can join as a paid member to receive The KSE Action Guide or Little Kids Guide for Teachers, the Rock the World CD, KSE Promise certificates. and additional materials. Click here to learn more and join KSE.
Kids for Saving Earth is a 501C3 non-profit organization with an all-volunteer board of directors.
Donations to Kids for Saving Earth are tax-deductible.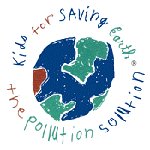 All about KSE Video (3-minute version)
About our KSE Founder
Isanti-Chisago County Star article 2020
Fox News article about our president, Tessa Hill, and KSE
Post Review Article about Kids for Saving Earth
About the KSE logo designed by Clinton Hill
Information for…