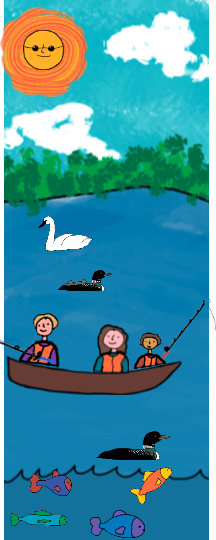 Hello Environmental Leaders!
Here comes May and there is plenty to do.This month our focus is on getting the lead out of sinkers used for fishing.
Although KSE created this Get the Lead out Education to Action program long ago this particular article inspired me to find a way to inspire you to educate and act right away. Loons dying, trumpeter swans dying and so many other animals negatively affected by lead in this simple device. There are other options.
We have lots more to do and for those of you finishing your school year an important activity is to plan what your students will do for the up-coming school break. Check out Vacation Promise and then help your students discover what Earth-saving activities will work for them during their long vacation break.
Other ways to protect Earth this month include very helpful bird-related activities like Fun Bird Facts, International Migratory Bird Day, Learn about Birds, and Count Your Birds.
Check out all the May calendar has to offer. Don't forget to friend us on Facebook.
Thanks for helping your students understand the importance of making our Earth healthier!