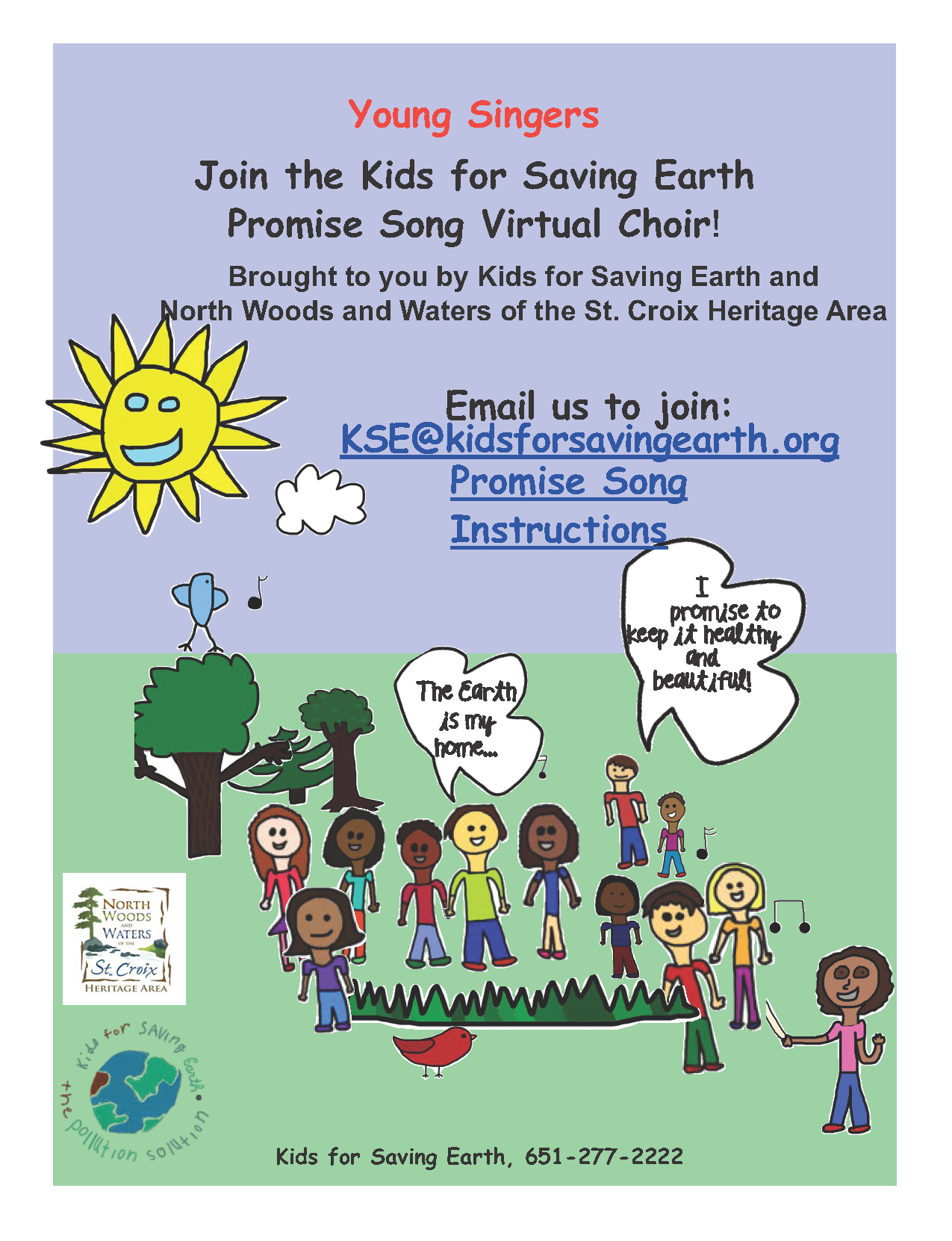 Hello Earth Saving Friends,
We need young singers to learn and then sing the Kids for Saving Earth Promise Song. We are creating a virtual choir of kids singing our KSE Earth anthem. It will be beautiful and your students will enjoy singing it and then seeing the virtual choir go viral across our planet.  How about making it an extra credit activity for your presently home-bound students? Younger students may need help from parents.
Follow these instructions. Here is the music to be played when your student is being recorded. It starts with a clap so students know when to begin singing. Also, click here for words to the Promise Song.
It's a wonderful opportunity to spread the spirit and mission of Kids for Saving Earth this Earth Month and all year long. Please encourage your students to join the choir! We would like to have the video recorded by April 13 if at all possible.
I'm counting on all of you sheltering in place unless you are an essential worker. Please take care.
Tessa Hill
President,
Kids for Saving Earth
[email protected]
Office: 651-277-2222
37955 Bridge Road
North Branch, MN 55056
www.KidsforSavingEarth.org