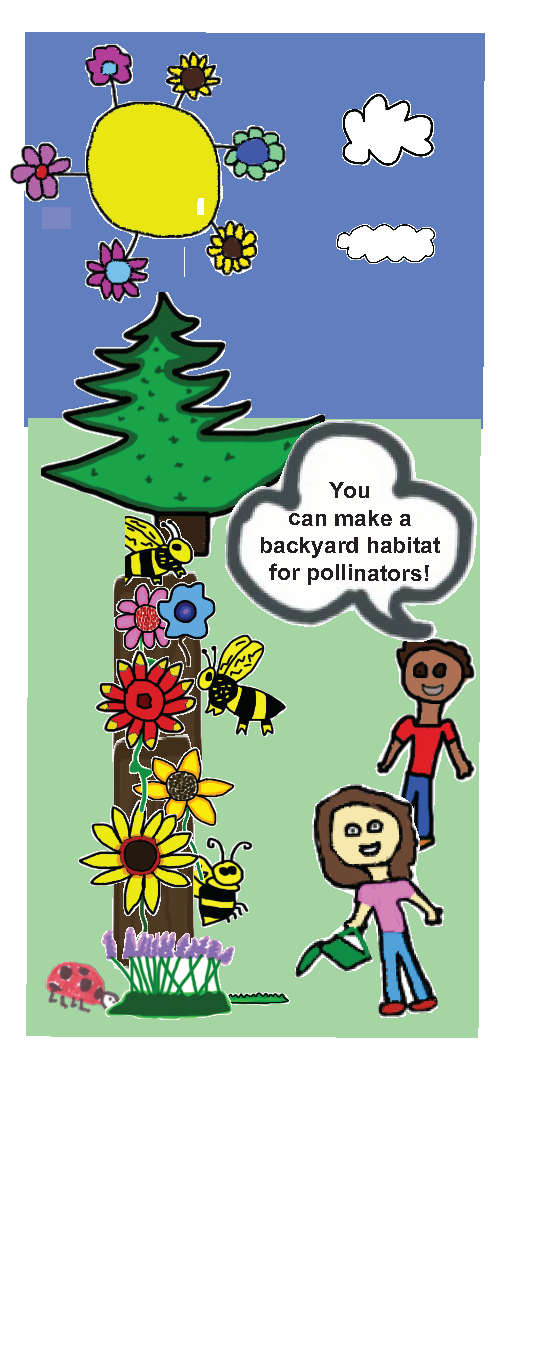 Hello Earth-Saving Friends, 
June is the month in North America when gardeners and farmers are busy planting. It's not too late for kids to begin their own home pollinator garden we call Clinton's Backyard Habitat. It's a wonderful thing to do at home. Families, bees, and butterflies will enjoy it for years to come. It is also the month that Clinton, founder of Kids for Saving Earth, was born. His birthday is on June 12 and a good assignment for your students is to read about Clinton Hill. Then they should think about how they can carry on Clint's dream of a healthy planet. They can report their Earth-saving plans to your class during a video call.   
Father's Day is coming and a great way kids can honor fathers is to provide them with a coupon for how they plan to help them. Helping their fathers make a garden would be a great thing to do. 
Planting a Backyard Habitat will help protect good insects like butterflies but have your students read about how they can help control bad insects through the Kids Campaign to Cool Earth chapter on Insects.  
There's so much more to do on the June calendar if you want to assign summer projects for the kids. Look it over!  
If you have not seen our Kids for Saving Earth Virtual Choir, please check it out. It represents the spirit of KSE. If you know students who would like to join the choir, we are collecting a list of youth we will add at a later date.
Thanks for all you do to help your students in so many ways!