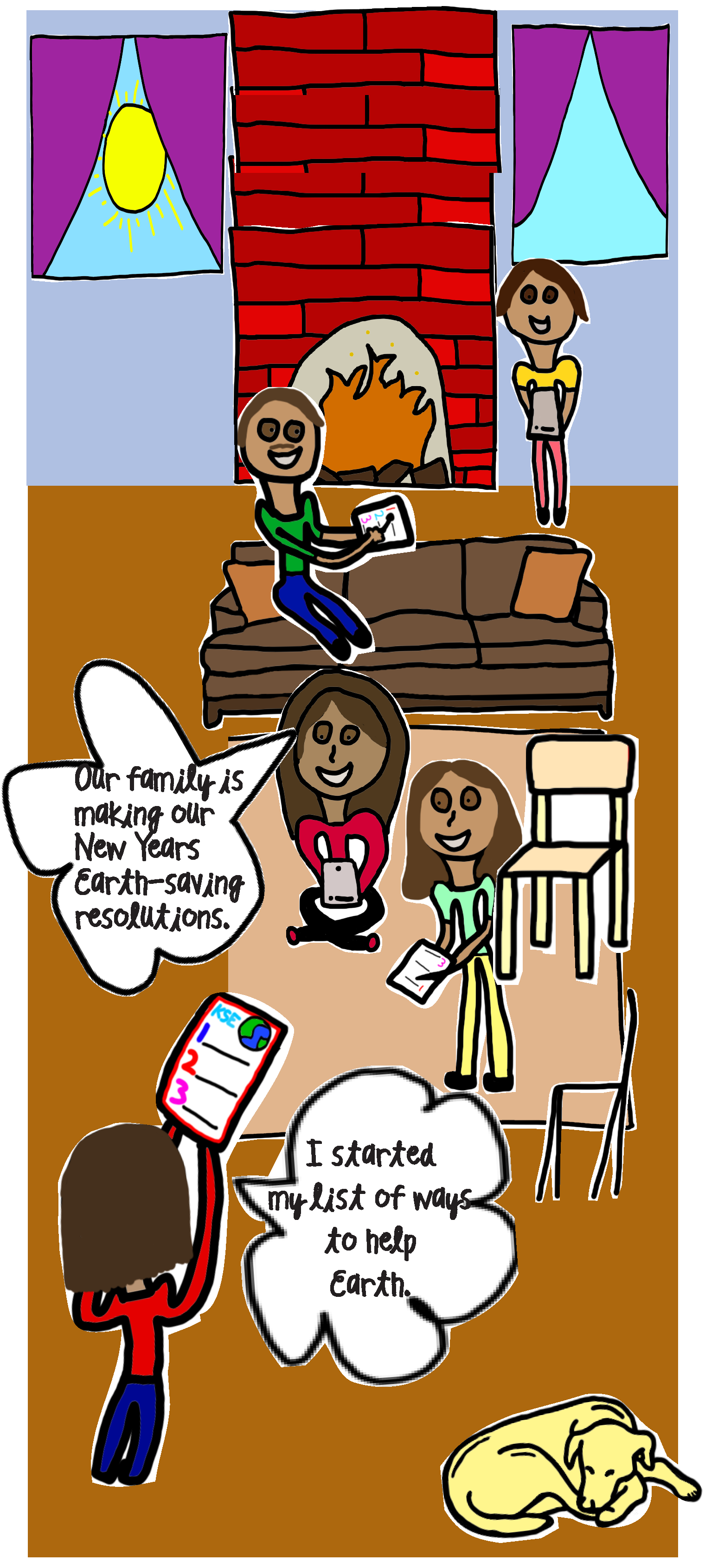 I hope your holiday plans for December keep you safe and healthy. Keeping kids learning and empowered is so important now. We hope our activities will help you find ways to help Earth and your students at the same time.
The theme for this month is New Year's resolutions. This is when we need to make them and it may take a little planning. Try to include your student's entire family in the process.
Some of the activities in the December calendar will give you ideas for possible resolutions. The UN has mandated a yearly Volunteer Day. How do children volunteer during a pandemic? Write On with letters to governmental leaders. How about writing letters to seniors in your neighborhood asking them questions about Earth-saving in years past. They will appreciate a chance to interact with kids during these lonely times.
Another volunteer activity would be for kids to become the chief recycler in charge in their homes.
A wonderful thing for families is to commit to read all the info on our KSE website regarding Global Warming and what they can do about it. There's a topic for every month in the Kids Campaign to Cool Earth and they can read and learn together.
A good resolution for you as an instructor is to commit to a monthly Earth-saving activity with your kids. We have many ways you can easily do so but how about ordering a Kids for Saving Earth membership kit? We have all varieties from free to low cost versions with membership certificates for your entire class. The booklets we include in the membership are filled with environmental activities that are not on the web site.
I hope this inspires you to help kids make their resolutions. You can find many more ideas on our website. Please let us know what you have chosen to do. We'd love to hear from you.
Thanks for your support of KSE and your kids!