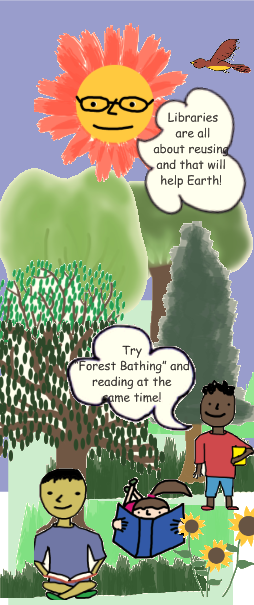 Dear Earth-saving friends,
Wow. We've got a lot going on in July! Canada Day is July 1st. July 4th is Independence Day in the U.S. Learn more about climate change on July 10th and July 12th. Next your kids should try meeting with your Congressman to explain what they think about global warming! Don't forget to use cloth napkins instead of paper ones this summer! This helps Earth and its forests too.
There is much, much, more on our calendar and we have added another fun project. It's all about reading and relaxing. It sounds wonderful and you and your students can help Earth at the same time. Check out how you can protect forests by reading books from a library and hanging out in a forest. Try Reading and Forest Bathing! 
Have a wonderful July!!