Hello Kids for Saving Earth Friends,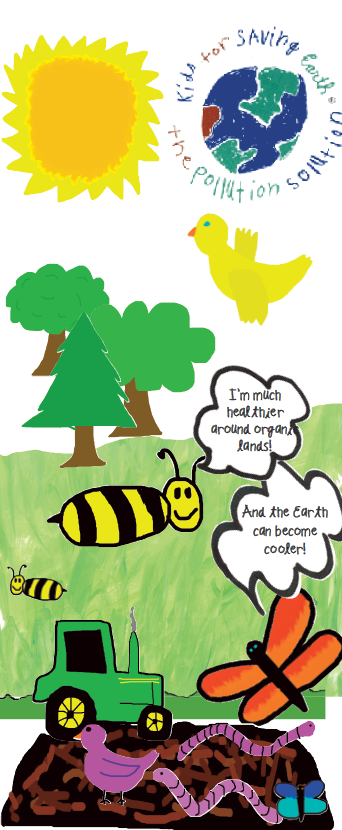 A few years ago a study by Rodale Institute demonstrated how well organic farms are able to absorb carbon dioxide (CO2). 
Rodale institute
You know I am very concerned about global warming.  I am happy to get to the letter O. Organic lands, both open and farmed lands, are important to help address the ever-increasing problem of CO2 in our planet's atmosphere.  It's not an easy topic.  I have given you the links above to learn more to better help your students understand how carbon sequestration can work.  Be sure to listen to the talk on Youtube by Kristen Ohlson who wrote the book 
Soil Will Save Us.
  It is worth your time and will help you understand this issue. 
Soil Will Save Us.
Christmas holidays are busy times for many citizens of Earth.  Take time to educate children about giving in general, as well as giving to the Earth.  When kids decide to give a gift to someone, they can help the Earth at the same time by giving a 
coupon for an Earth Action gift!
  If they want to buy something be sure they check out our 
KSE Green shop
for gifts to help our Earth.
It's also important to understand why it is very helpful to the Earth to 
buy Real Christmas Trees.
  They can take alot of CO2 out of the air.
Thanks so much to all of you who donated to Kids for Saving Earth for Give to the Max Day on November 17.  If you forgot to donate, it's not too late!  
Donate Here!